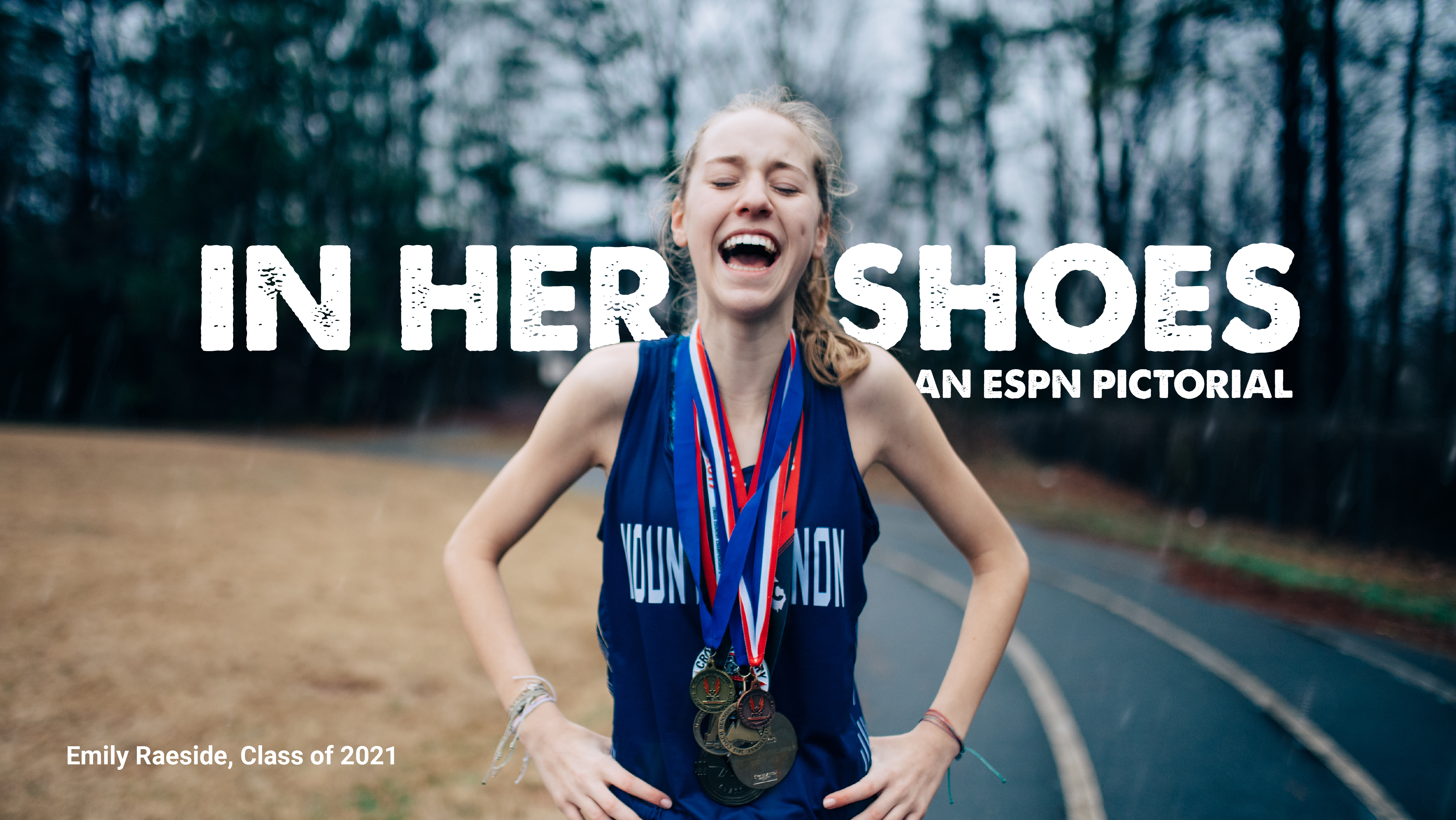 "For International Women's Day, strong, proud, and passionate athletic girls tell ESPN why their shoes help define who they are."
When ESPN reached out to me to shoot and write an article for them showcasing female athletes as empowered and confident role models, I immediately was all in.  This is exactly the kind of work that I love to do. I've written three books about just that, being proud of who you are, whatever that is. My goal, as a photographer, is to promote the idea that you, just as you are, are worthy.  I love my job so much and am very thankful that I get to do this.
For this shoot, I wanted as much diversity as possible. I wanted girls who were at the top of their sports and girls who were just starting. You can learn so much from both.  I reached out to Mount Vernon for possible subjects as I had been there recently touring with both my girls (who are both very excited to attend in the fall!) and loved the facilities and it seemed like an amazing place to highlight some of their strong female athletes. I wasn't wrong. I was so impressed with these Mustangs. They were articulate, smart and confident athletes, exactly what I wanted to highlight. Thank you to the girls for being willing to share their stories and to Mount Vernon for allowing me to capture them.
KATE T. PARKER is a mother, wife, Ironman, and professional photographer who shoots both personal projects and commercial work for her clients. Her STRONG IS THE NEW PRETTY photo series led to collaborations with brands such as Disney, Athleta, Kellogg's, and NBC. It has also inspired Kate to launch a philanthropic arm of SITNP, partnering with organizations such as Girls on the Run, Girl Up, The Arthur Blank Family Foundation, Disney, Glam4Good, and The Bully Project by investing in childrens' health and education. Strong is the New Pretty was also adapted for a book with Workman Publishing and became a national bestseller as well as selling overseas. Strong is the New Pretty: The Guided Journal was published in October 18 and The Heart of a Boy will be in April 19. In 2017, her work was featured in Huffington Post, O Magazine, A Mighty Girl, Vogue, Redbook, NY Magazine, People, Good Morning America, Shape Magazine, Buzzfeed, Self Magazine, DailyWorth, CNN, Vanity Fair Italy, Today Show, PDN, Atlanta Journal Constitution, and ESPN W.